Click on the banner for more information about a particular event or visit our
events page for more details about current happenings in our church.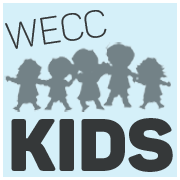 Reinforce the lessons learned on Sundays by liking WECC kids on Facebook.
With daily posts pertaining to the most recent lesson, you will have the tools needed to keep the discussion going at home.
Our WECC Facebook page is a great way to stay connected, learn about upcoming events, listen to the latest sermon and be a part of the family. Come, join us!
Office Hours
Tuesday – Thursday – 9:30am – 5:30pm
Click HERE to send us a message.
Woodstock Evangelical Covenant Church
24 Child Hill Road, Woodstock, CT 06281